A Brand that understands
For us, the name Frederick Benjamin is a promise to deliver products that put your confidence back into your hands. 
Because when you feel free to be yourself, you'll inspire the next man to feel the same.
That's what we are all about: carrying forward style that truly inspires.
Founder's Story
A Standard to Stand By
For years, Michael James watched Black men lose hope in the grooming department. They felt powerless fighting their dry scalps, unsightly razor bumps, and held on to the belief that harmful, ineffective chemicals were their only option. So, Michael set out to find a better way.
Inspired by the legacy of his grandfather –– the original Frederick Benjamin –– Michael developed a regimen of products to help every man sculpt his best self, no matter his style.
Our approach
REGIMENS YOU CAN TRUST
Our melanated skin is prone to specific issues, such as in-grown hairs and razor bumps. That's why we use a problem/solution approach to formulate products that blend active natural oils, clinically-proven ingredients, all while remaining free of common irritants. Though effective alone, our products work best together. That's why we package our products into uncomplicated, step-by-step Regimens guaranteed to deliver long-lasting results.
Nature + Science
INNOVATION FOR YOU
We're here to disrupt the industry standard for men of color. It all starts with our process: we handpick only the most nourishing ingredients, rejecting common approaches, and innovate our products to cater to you. Because, to us, men's grooming is more than a market opportunity; it's a cultural one designed to elevate how we are perceived—and, most importantly, how we perceive ourselves.
Born in the Barbershop
TRADITION WORTH MAINTAINING
We believe our tailored Regimens can help make barbershop-quality grooming a daily part of men's lives. Because grooming is a practice best learned and maintained in the community, we strive to provide support every step of the way. That way, men can learn for themselves and teach others. Ultimately, we aspire to groom the men that groom the men of tomorrow.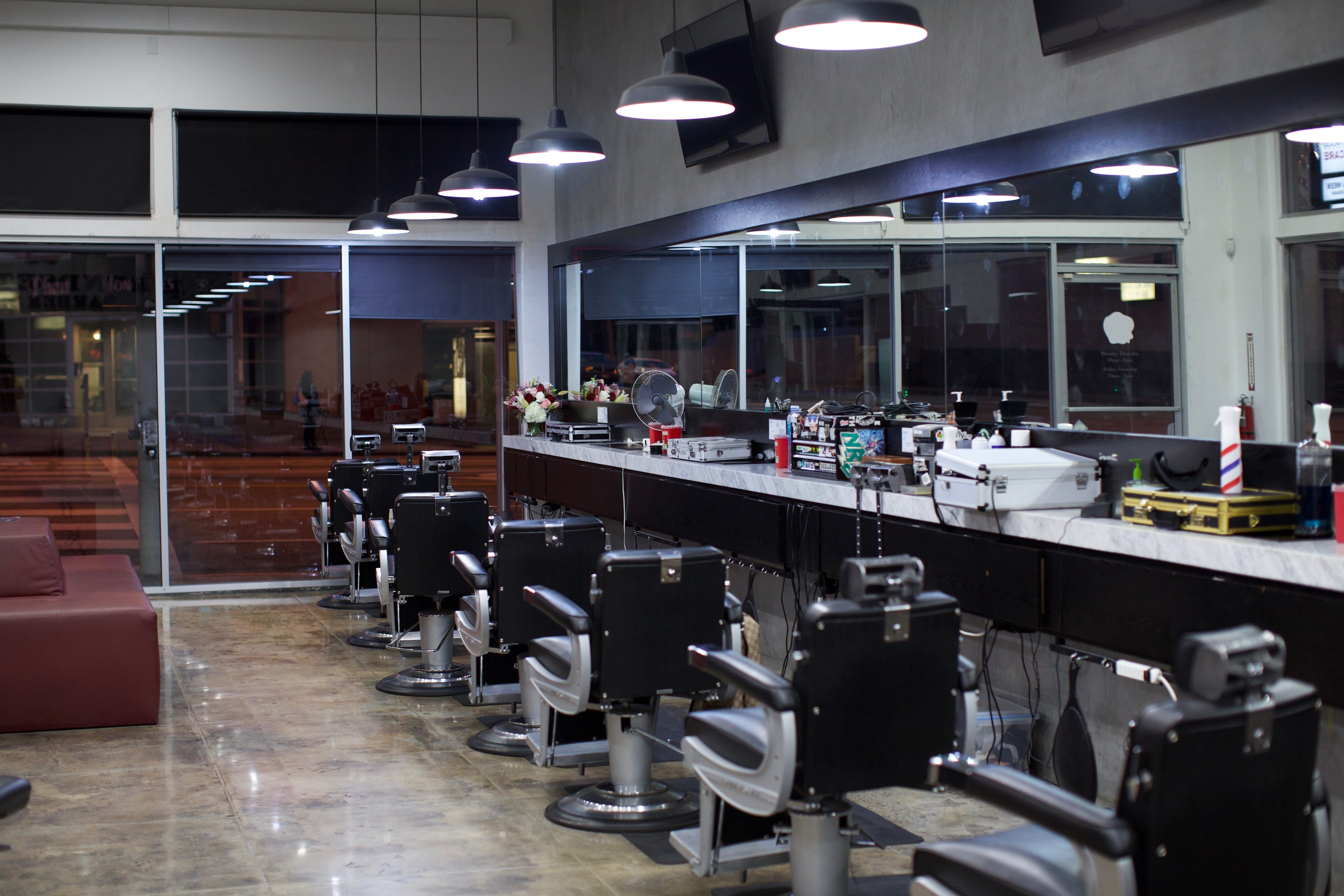 OUR PARTNER & CAUSE
Barbershop Books is a 501(c)(3) community-based organization that inspires young Black boys (and other children of color) to identify as readers— and, most importantly, to read for fun. 
Barbershop Books distributes age-appropriate, culturally relevant children's books to kids in need through their national network of barbershops and local community partners. 
Additionally, Barbershop Books provides early literacy training to barbers, free virtual literacy programming for young boys, and access to our free online "Reading So Lit" eLibrary, which contains fun diverse e-books and engaging read aloud videos.