When we think of black history, the richness of our contributions to culture, commerce, and life go beyond the great activists and orators of the Civil Rights Movement.
And while we may be more familiar with some iconic figures outside of that scope— like George Washington Carver, Madam C. J. Walker, or acclaimed films like  Hidden Figures that have popularized the contributions of Katherine Johnson, Dorothy Vaughan, and Mary Jackson to math and science—there are still so many more that haven't made the mainstream lists. 
But many of the products we use every day were created by or contributed to by black people and have paved the way for new advances in technology, communication and society as a whole. 
Lewis Howard Latimer
You've heard of Thomas Edison and Alexander Graham Bell.
But their most notable inventions wouldn't have come to fruition (and changed the world) without the help of Lewis Howard Latimer.
An author, inventor and engineer, Latimer was born to former slaves in 1848, and fought in the Civil War as part of the United States Navy. After accepting an entry level position at his local patent office, he taught himself mechanical drawing and drafting, eventually being promoted. 
He went on to invent was the carbon filament, a key component in Edison's light bulb (in addition to helping Edison defend his patented design) and helped to draft the patent for Bell's design of the telephone.
Latimer also designed an improved railroad car bathroom and an early version of an air conditioning unit.
Dr. Shirley Jackson
Dr. Shirley Jackson is a barrier breaker.
She became the first African-American woman to earn a doctorate in nuclear physics at MIT and has served as the president of Rensselaer Polytechnic Institute in Troy, New York since 1999—the first African-American and first woman to hold the position.
She was also president of the National Society of Black Physicists in 1983 and was appointed Co-Chair of the President's Intelligence Advisory under Barack Obama in 2014.
In addition to her many accolades and academic achievements (she also holds over 50 honorary doctorate degrees) her work in theoretical physics paved the way for incredible developments in telecommunications including the touch-tone telephone, the portable fax, caller ID, call waiting, and the fiber-optic cable.
Talk about a legacy.
Lonnie G. Johnson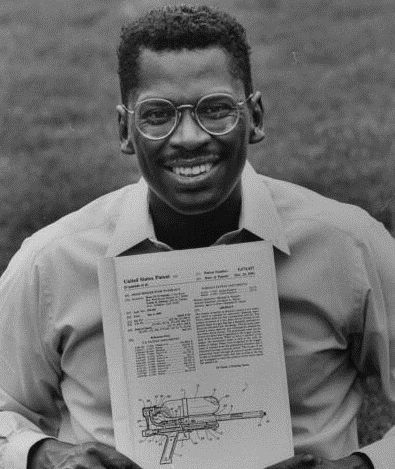 Dr. Johnson is most known for the childhood favorite Super Soaker water gun. But he is also a US Air Force veteran, engineer and inventor who holds over 100 patents. His work contributed to the Galileo Jupiter probe and Mars Observer project. 
He also hosts and sponsors the national FIRST® Robotics Competition, a program that inspires interest and participation in science and technology for youth around the country. 
Charles Richard Drew
Dr. Drew, a physician and medical researcher, pioneered the first large scale blood banks and plasma programs during World War II and his work has led to major breakthroughs in blood transfusion.
He also invented  bloodmobiles— refrigerated trucks that continue to safely transport stored blood to the location where it is needed most.
Drew eventually resigned from his post with the American Red Cross over their policy of separating blood donation along racial lines. And it wasn't until 1950 that the organization recognized all blood as being equal.
Lisa Gelobter
Animated Gifs are some of the most popular content online and Lisa Gelobter was key in developing the technology that allows us to get some good laughs today. 
Gelobter's contributions led to Shockwave, a software plug-in that allowed for multimedia web applications online, and the emergence of streaming video, serving on the senior management team at Hulu.
Before that, Lisa was the Interim Head of Digital for BET Networks and ran Technology, Product and Business Operations. She is now the Chief Digital Service Officer with the US Department of Education.
Philip Emeagwali
Philip Emeagwali was forced to drop out of school at age 14. But that didn't stop the "The Bill Gates of Africa" from becoming one of the greatest computer pioneers of our time.
By studying bees, the honeycomb inspired him to rethink computer processing and in 1989, he put this ideas to work, inventing the world's first super computer — able to perform 3.1 billion calculations per second.
Henry Thomas Sampson
A prolific inventor and chemical engineer, Dr. Sampson co-invented the gamma electric cell in 1971 with George H. Miley—laying the foundation for the battery systems that power our cell phones today.
Jesse Ernest Wilkins, Jr.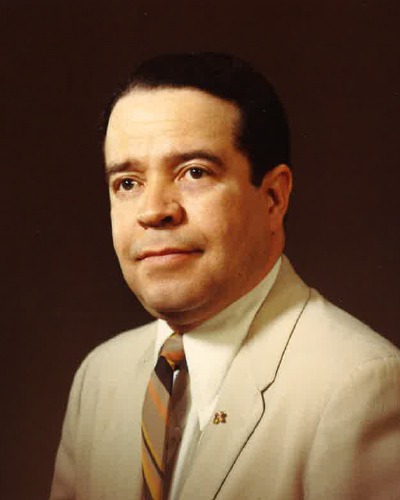 Jesse Ernest Wilkins, Jr. is one of America's most preeminent contemporary mathematicians. At age 13, he became the University of Chicago's youngest student— earning his bachelor, master, and  doctorate degree's in mathematics all by the age of 19. He's made major contributions to the fields of mathematics, optics and nuclear engineering. 
His work on the Manhattan Project with Eugene Wigner, led to key principles in nuclear physics now known as the Wilkins effect and the Wigner-Wilkins spectrum. 
Elijah McCoy
Often regarded as one of the most famous black inventors ever, McCoy was credited for 50 inventions over the span of his career.
In the late 1800s, trains would have to stop frequently to lubricate the wheels. McCoy automated the task in 1872 with the "lubricating cup" that could automatically drip oil when and where needed — so that trains wouldn't stick to the track. The lubricating cup met with enormous success and orders for it came in from railroad companies all over the country. It was so popular that when other inventors attempted to steal his idea and sell their own versions of the device, companies were not fooled. They insisted on the authentic device, calling it "the Real McCoy."
Garrett Morgan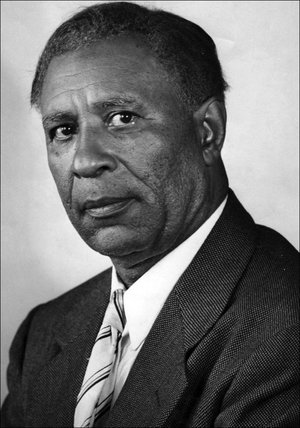 Morgan first created the "safety hood" to help firefighters navigate smoke-filled buildings, later modifying it to carry its own air supply— making it the world's first effective gas masks which were vital in World Wars I and II. Now his concepts are used all over the globe.
He also added a third position to the traffic signal that further reduced automobile accidents.
Frederick Benjamin Schumpert 
Growing up in the Jim Crow era south, Frederick Benjamin Schumpert was a leader in industry in South Carolina, during a time where less than 1% of black men owned businesses in the region.
From a turpentine supplier to a sawmill, he eventually established the FB Schumpert Logging Company, which at it's peak brought in over $300,000 in revenue in 1947 alone (worth more than 10X that amount in today's dollars)— employing an all-black staff in Columbia, SC and in his hometown of Chapin.
The business spanned two generations and was the example for our founder and Schumpert's grandson Michael James to pursue entrepreneurship and launch Frederick Benjamin Grooming.